Order classroom treats online for birthdays and special occasions.
FREE DELIVERY TO BLACK EARTH ELEMENTARY, MAZOMANIE ELEMENTARY, & WI HEIGHTS MIDDLE AND HIGH SCHOOL!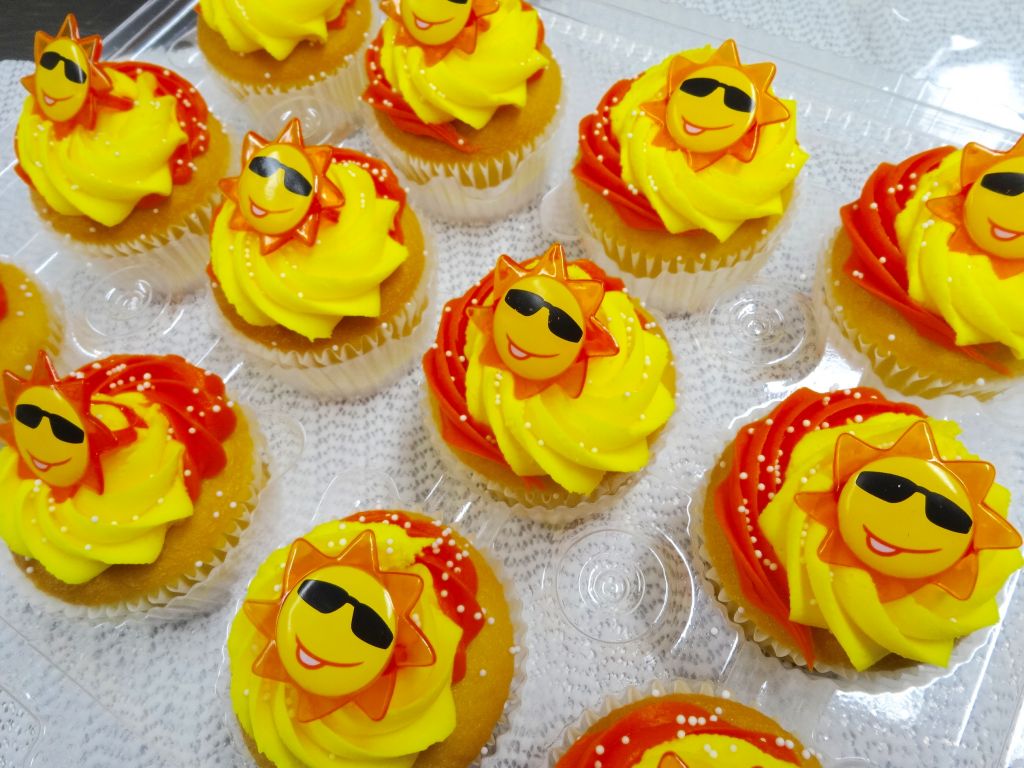 As a former elementary school teacher, I can't tell you the number of times I've had a stressed out parent rushing to school to drop off cupcakes or another special treat for their child's birthday. It's all too easy to forget that special birthday treat – or any treat that you may have signed up to bring at Open House or at Parent-Teacher Conferences.
Cupcake My Kid is a simple way to take care of one of life's many stressors. By ordering cupcakes at anytime, even months in advance, you will not only guarantee that your child gets a special treat for his/her birthday, but you will also guarantee that the cupcakes you order will make your child smile, as you will already have had them customized with your child in mind. Picking favorite colors, themes, or special rings or pics, the cupcakes sent to your child will be the highlight of the school day.
You can now choose cupcakes, brownies, cookie sandwiches, seasonal sugar cookies, or Rice Krispy treats to send to your chid. These treats will be delivered to your child's school right away in the morning so their teacher will be able to plan the best time to celebrate.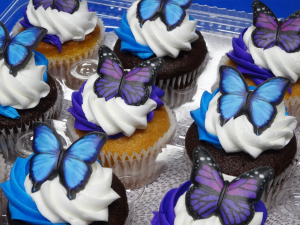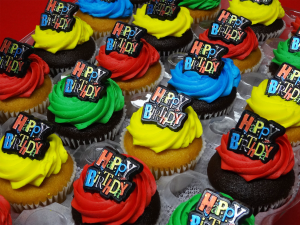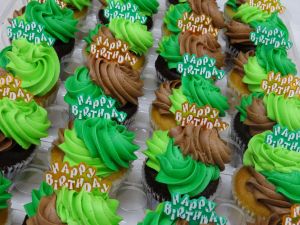 Other School Celebrations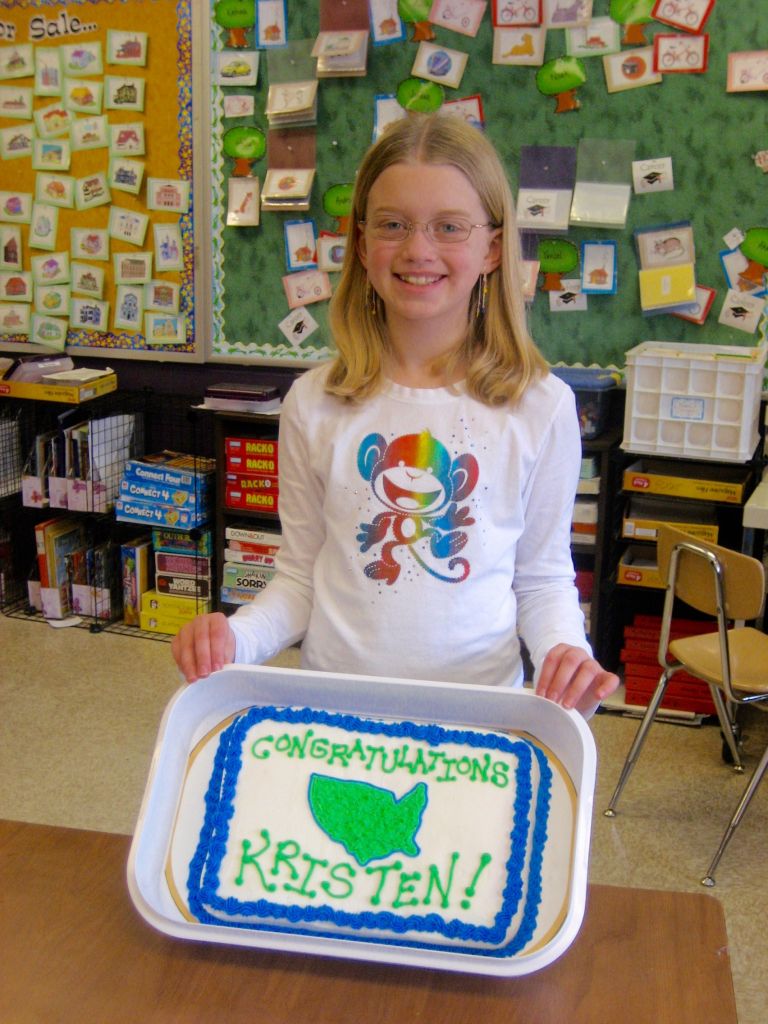 This is a former student of mine who won the school Geography Bee. To celebrate, I brought in a cake for our entire class the next day! I'm fairly certain I would've never guessed that I'd be decorating cakes as a profession seven years later.
Birthdays and Half Birthdays
Staff Meetings
Open House
Parent-Teacher Conferences
Teacher Appreciation Treats
Monarch Butterfly Release Day (I have monarch rings for cupcakes!)
Halloween, Thanksgiving, Christmas, New Year, Valentine's Day, St. Patrick's Day, Easter, First Day of Spring, End of the School Year
Spelling Bee & Geography Bee winner
Field Day
Just Because…
If you are a school staff member or part of the PTO/PTA, and would like to discuss package deals for your school or classroom, please contact me!
From 4th Grade to Graduation
These three beautiful former students ordered their graduation cakes from me. The girl in the middle is the same as the girl who won the Geography Bee when she was in 4th grade. What a blessing to be a part of their lives then and now.